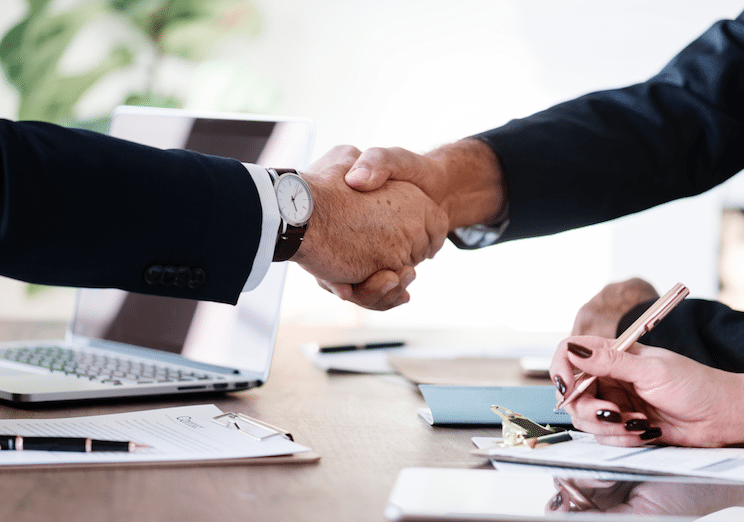 15
Mar
What Do Business Consultants Do?
If you own or are thinking about starting a business, you may want to consider having a business consultant or two on your side. You've likely heard the term and are wondering what business consultants do. The short answer is that business consultants are problem-solvers who can help you in many different aspects of getting your business together.
Business consultants aren't a monolith: there's all kinds of business consultants that may specialize in certain industries like technology or healthcare. Consultants may also specialize in specific problems related to operations or problem-solving for certain sizes and scales of business like Fortune 100 companies and very small businesses. At Rue & Associates, we strive to help small and mid-size business owners and managers in the Richmond and Mechanicsville areas reach and exceed their goals, and we also work with clients outside of Virginia.
Why should you consider a consultant to help out with your business? Here's what we can do to help you grow your business and overcome challenges in operations and management.
Consultants Provide Invaluable Help to New Business Owners
When you're just starting a business, it's an exciting but also intimidating prospect. Business consultants can help organize which steps you need to take to get up and running like licenses and other bureaucratic aspects of opening your business, finding the right professionals to assist you like lawyers and accountants, and deciding on what entity type is best for your needs and goals.
Virtually every new business owner makes mistakes when setting their goals and deciding on their business model. Consultants can help you figure out your options and form a solid execution strategy as well as determining the viability of your business idea. You might have a lot of passion you want to turn into a business but a consultant can help you validate the demand and form financial models that will fit your goals and line of work. There's so many moving parts to having a business: the financials, management, operations, marketing– it can get dizzying. A business consultant will put you on the right track for succeeding as an entrepreneur and meeting both your business and personal goals.
Outside Perspective for Seasoned Owners and Managers
When your business has been up and running for a while, you might have the inverse problem a new business owner has in that you're experiencing rapid growth but don't know how to keep up with it. This can actually cause business failure if you don't implement the right tools and strategies to help you manage this growth and a consultant can put you on the right track. Rue & Associates can provide outside management consulting or even serve as a temporary manager while you're in this precarious growth stage. If your business also reaches the point that you're seeking much larger amounts of capital, a business consultant can save a lot of time in preparing a formal business plan to take to investors and banks. Business plans need to follow a specific format that investors and bankers are used to seeing along with market research and financial modeling which the consultant puts together while you're focusing on day-to-day operations and keeping an eye out for opportunities.
Additionally, while a neophyte entrepreneur may need the business guidance as a result of inexperience, more experienced owners and managers may also be very set in their ways. Getting the outside perspective that a consultant brings can help solve problems you may not have been aware of when it comes to your processes and practices. Business owners often come to consultants when facing a specific problem such as reaching a plateau as far as revenue and growth are concerned, or help figuring out what kind of funding would be the best fit for the next stage of growth. Consultants are in the business of problem-solving and bring in the experience and perspective necessary for getting your business past these hurdles.
Rue & Associates provides world-class financial and consulting services to businesses of all sizes and stages. Contact us today to speak to one of our friendly and professional business experts.