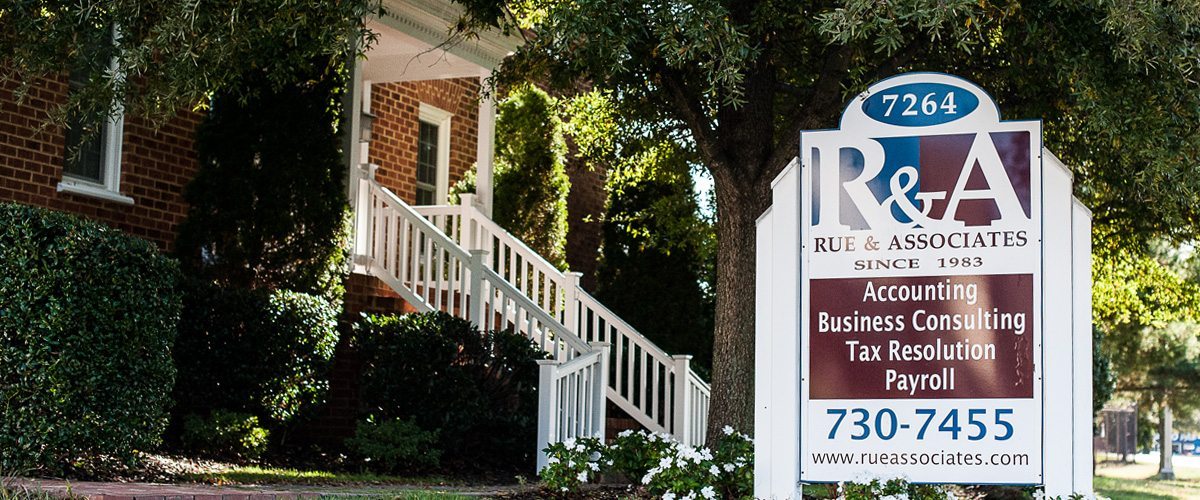 About Us
We are Accounting, Business and Tax Professionals.
"Our success is based on our people and mission to treat each individual client as if they are our only client." – Steve Rue, Founder, Enrolled Agent, CPC  
Founded in 1983, Rue & Associates, Inc. is an independent business consulting, and accounting firm serving Central Virginia in Mechanicsville, Richmond, Hanover, Henrico and surrounding areas as well as clients nationally. Our professionals are dedicated to providing innovative financial and tax services to business and individual clients. We are staffed by experienced businesspeople and accountants, tax professionals, Enrolled Agents and CPA's who bring a unique perspective in delivering financial, management, and tax services to our clients.
Since 1983, Rue & Associates has provided key business and personal services such as accounting to both our Virginia clients and those throughout the country. Our founder, Steve Rue, saw the need for effective business consulting services based on his varied and successful business career. He gathered seasoned business associates who shared his vision and skills to have a positive impact on business clients when they need an accountant, tax preparation, consulting or tax resolution help.
Steve has been an Enrolled Agent since 1998 and also holds the designation of a Certified Tax Resolution Specialist. He is past President of the Virginia Society of Enrolled Agents, is currently the Treasurer of the organization, and received the award for "Most Outstanding Tax Resolution Specialist of 2010". He is active in many local organizations including Rotary, The Chamber of Commerce and the Mechanicsville Businessman's Association. Steve has also worked with Youth Associations as an accredited Football Official for the past 25 years.
Throughout our long history and over the last thirty years, we have fostered one overriding purpose – "To treat each client as if they are our only client, regardless of size". Today we have a staff of over 20 financial professionals, Enrolled Agents, CPA's and support personnel, all dedicated to serving our clients.
We stay up to date with the most current technology and resources for our business consulting and accounting needs when it comes to our clientele, which includes, individuals, businesses, and non-profit organizations tax. We work with both privately owned and publicly traded businesses with local, national and international interests. Our clients range in size from individuals and small family owned businesses to large multi-million dollar corporations. Many of our clients came to us through client referrals, of which we are both proud and humbled. We specialize in serving clients in Richmond, Henrico, Mechanicsville, Hanover and all over Central Virginia. However we take on clients located across the country as well.
Contact us if you are searching for accounting, business or tax professionals in the Richmond area