Controller and CFO Services
As your business grows, Rue & Associates can help you prepare for the next step as your accounting procedures grow more complex. As you go from relying solely on an outside accountant for all of your tax and accounting needs to building an internal accounting department, you may grow frustrated with lacking the time and/or technical knowledge on how to make the department run more efficiently. Whether you're facing a critical point in your company's growth requiring more staff or a key employee leaves, we can help with outsourced controller and chief financial officer (CFO) services in Richmond.
What is an outsourced controller?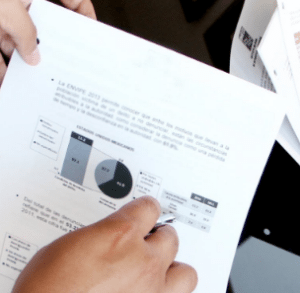 Controllers assist with primarily internal aspects of managing your accounting department's performance such as cash flow forecasting, KPI analysis, job costing and basic management accounting, and ensuring the department is staying compliant with both universal accounting standards and company policies and procedures.
Controllers can work in a supervisory role to your accounting support staff in that they are not just accountants, but active decision-makers when it comes to accounting functions and maintaining oversight of your staff, processes, and transactions.
What is an outsourced CFO?
If your company is experiencing rapid growth and looking to take on an investor or venture capital, or perhaps seek more hands-on guidance than an occasional consultation with an accountant, your business is likely to be in need of an interim CFO. An interim CFO typically serves until a permanent one is appointed.
The roles and responsibilities of an interim CFO are more hands-on than that of an outsourced accountant or controller. The CFO helps manage all aspects of financial management and decision-making, including oversight of the entire accounting department. Our CFO services can help you prepare for larger rounds of funding and providing ongoing guidance and monitoring with respect to your accounting and financial needs as your business grows and evolves.
Whether your business began at your kitchen table or a start-up incubator, Rue & Associates has the world-class financial professionals that your company needs to navigate the present and plan for future growth and success.
Contact us today to learn more about controller and CFO services in Richmond.